Toronto Raptors center Jonas Valanciunas sprained his left ankle on Saturday during the second quarter against the Philadelphia 76ers and didn't return. Raptors head coach Dwane Casey started Lucas Nogueira to begin the second half, and that might be the option until Valanciunas is cleared to return.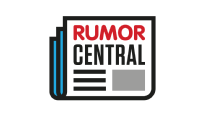 "We don't want to lose anybody, but it's good to have the luxury to have three quality centers the way we have with Lucas and Jakob Poeltl," Casey told the Toronto Sun. "Lucas on any other team would be your backup. The unfortunate thing for him is he's playing behind Jakob and JV, and we haven't even got to Serge Ibaka at the 5 yet."
Nogueira, in his fourth season in the NBA, should get plenty of time on the floor, if he starts or comes off the bench behind Poeltl, until Valanciunas returns.
"Lucas is a quality player, he's one of our best rollers, catchers, great hands, basketball IQ; it's good that he's a luxury for us," Casey said.
After not signing an extension by the Oct. 16 deadline, Nogueira will be a restricted free agent in 2018.
-- Nick Silva