The Washington Wizards have an open spot on their NBA roster after they released guard Carrick Felix on Thursday. According to head coach Scott Brooks, the 15th roster position could be vacant for a while.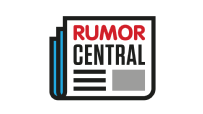 "It just gives us some flexibility," Brooks told NBC Sports Washington. "Nothing is planned right now, but we're always looking to improve our team."
By waiving Felix, who will count $104,902 against the salary cap and have a tax number of $157,945, the Wizards are $5.85 million over the line, which computes to a $8.99 million tax bill.
Now that Felix is a free agent, his next move could be to sign with a G League team. In 2016-17, Felix played with the Long Island Nets.
-- Nick Silva