The Philadelphia 76ers are looking for the best trade option to move Jahlil Okafor off the roster and according to David Aldridge of NBA.com/TNT, the Atlanta Hawks and Chicago Bulls could be the top destinations for the backup center, per league sources.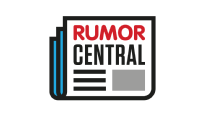 The Hawks would seem to have enough players under contract at center with Dewayne Dedmon, Miles Plumlee and Mike Muscala on the roster. The Hawks would easily accept a swap of Okafor (free agent in 2018) for Plumlee (owed $37.5 million through the 2019-20 season). However, the Sixers have no interest in that deal.
The Sixers are about $15.1 million under the salary cap, which makes the deal work under the collective bargaining trade rules. But most of that extra money is expected to go to forward Robert Covington, who is eligible to sign an extension beginning on Nov. 15.
In addition to the Bulls and Hawks, the Boston Celtics and Phoenix Suns have been linked with Okafor in the rumor mill.
At this time, Okafor's trade value is very low and the Sixers are hoping to at least get a draft pick in return.
-- Nick Silva