On Oct. 5, Charlotte Hornets guard Nicolas Batum was given a six to eight-week timeline to rejoin the active roster, after it was determined that he had a torn ligament in his left elbow. Batum's recovery is going well and he might be cleared to play soon.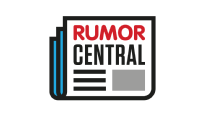 "I'm going to start doing contact one-on-one or 2-on-2 [this week], then maybe 5-on-5 next week," Batum told The Charlotte Observer.
Until Batum is ready to make his 2017-18 regular-season debut, head coach Steve Clifford will continue to use Jeremy Lamb as the starting shooting guard.
"I took my time. Trust me, the last thing I want is to be hurting it again," Batum said. "I'm being totally careful. I won't do anything crazy."
Batum, in the second season of his five-year contract, is still owed $99.1 million through 2020-21.
-- Nick Silva