San Antonio Spurs forward Rudy Gay is currently dealing with a sore back, but it's not yet bad enough to make him miss games. Gay has no desire to sit after spending eight months recovering from a torn Achilles tendon.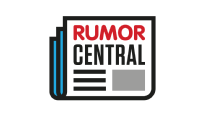 "Pop [head coach Gregg Popovich] is obviously worried about further along in the season," Gay told the San Antonio Express-News. "But personally, I've been out since January. I take pride in playing basketball."
To make sure this back issue doesn't linger, Gay changed his pregame warm-up routine with the training staff on Saturday and doesn't believe he needs to rest.
"It took a little longer for me to get ready, to do my exercises and stay warm," Gay said.
Keeping Gay healthy is key for the Spurs, as they are currently without several players, including Kawhi Leonard (right quadriceps tendinopathy), Tony Parker (left quadriceps tendon surgery), Joffrey Lauvergne (sprained right ankle) and Derrick White (right wrist).
Gay, 31, is playing well coming off the Spurs' bench, averaging 13.0 points, 5.3 rebounds and 1.6 assists in 13 appearances.
-- Nick Silva