At 37-20 and the No. 2 seed in the Eastern Conference, the Boston Celtics are on the hunt to make a big move before Thursday's trade deadline.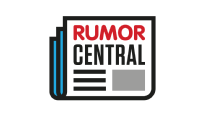 Will they finally get the perennial All-Star that catapults them into elite company as a championship contender? Maybe, but according to ESPN's Zach Lowe, it almost certainly won't be with the LA Clippers in a deal for Blake Griffin.
"[The Celtics and Clippers] talked intermittently with the Clippers about Blake Griffin in recent weeks, per several league sources, but a deal is extremely unlikely," Lowe wrote. "Griffin will be a free agent this summer, and Boston would probably need official permission to talk to him about his future -- a concession Minnesota allowed Cleveland before the Kevin Love trade. The Clips would ask for a bounty, starting with Jae Crowder and one of the Avery Bradley/Marcus Smart duo, plus picks, per league sources."
While there is no indication that the Griffin talks are active, there has been continued chatter on the Celtics' interest in Chicago Bulls guard Jimmy Butler.
According to ESPN's Brian Windhorst, the Bulls are seeking a package of a pick expected to be in the top five selections, a current starter and a top prospect in return for Butler.
While that is certainly a large sum to pay in exchange for Butler, ESPN's Kevin Pelton believes it could be worth the risk for the Celtics to offer this year's Nets pick -- with the right protection.
"Butler's current deal -- signed in the summer of 2015 before maximum salaries increased -- is even more favorable to his team," Pelton wrote. "Including the remainder of this season, I estimate Butler's value above and beyond his salary at $57.4 million, making him one of the NBA's most valuable players in trade -- and far more valuable than the Nets' pick alone."
In 51 games this season, Butler is averaging career highs in points (24.5 points per game), rebounds (6.3) and assists (5.0).
The trade deadline expires on Thursday at 3 p.m. ET.
-- Isaac Chipps