In the Brooklyn Nets' process of rebuilding, it appears no player is off the table. That includes one of the team's most talented young players.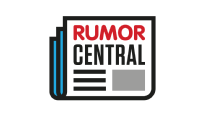 ESPN's Zach Lowe reports that the Nets will listen on calls from other teams about forward Rondae Hollis-Jefferson.
The Nets acquired Hollis-Jefferson with the draft pick that they received in the Mason Plumlee trade. After an ankle injury cut his rookie season short, the 22-year-old forward has already surpassed his total games played during 2016-17.
While Hollis-Jefferson has displayed potential as a defensive stopper, his offensive game hasn't shown any progress this season. In fact, he has taken a step back in shooting. he has shot only 38 percent from the field, down from 46 percent.
But it's Hollis-Jefferson's defensive ability that could have teams interested around the trade deadline as the Nets look to collect assets. A Hollis-Jefferson trade could open additional playing time for other young players such as Caris LeVert, who has impressed in limited time this season.
Hollis-Jefferson is in the second year of his rookie contract and will remain under team control for two more seasons.
-- Sam Henken