The Orlando Magic have an 18-28 record and are unlikely to make the 2017 playoffs. This season has been a major disappointment for general manager Rob Hennigan and he will consider all options to improve the team moving forward. Will he make a deal by the Feb. 23 trade deadline?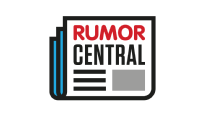 "The simple answer to that is we need to explore every and all options to improve the team, and so we're going to be aggressive," Hennigan tells the Orlando Sentinel. "We're going to be active in our discussions and in the opportunities we seek out. So we're going to look to be active. I'm not sure it's a 'necessity,' but it's certainly something that's in our best interests to explore."
According to ESPN.com's Marc Stein, league sources told him the Magic have interest in Miami Heat starting point guard Goran Dragic and offered a future first-round pick and center Nikola Vucevic. Other players Hennigan may shop to NBA teams include DJ Augustin, Jeff Green, Mario Hezonja, Jodie Meeks and Serge Ibaka.
During his interview with the newspaper, Hennigan was asked about the possibility of trading Ibaka, since the big man can leave in July for nothing as a free agent.
"We have to go into the trade deadline looking to improve the team by any means necessary," Hennigan responded. So we're not in a position with our team right now to not explore and listen to any ideas or concepts that come our way or that we inquire about. So the goal's to improve the team any way we can.
Hennigan, 34, has been in charge of Orlando's basketball operations since 2012 and on March 30, 2015, the Magic announced that Hennigan had signed an extension, taking his deal through the 2017-18 season. Despite another poor season, Hennigan would not say if he's worried about his job security.
"That's not for me to really comment on," said Hennigan. "I worry about coming to work every day and doing the best I can with the great group we have and trying to continue to push the team forward."
--- Nick Silva