The Brooklyn Nets are starting the first season with head coach Kenny Atkinson and general manager Sean Marks in charge, and this team will likely struggle to win games. The whole organization is now taking a long view when it comes to the rebuilding plan, and with few assets on the roster, Marks might consider moving one of his best players if he can bring back some quality assets.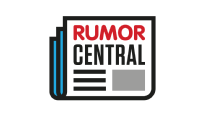 Regarding the possibility of Marks trading starting center Brook Lopez, Brian Lewis of the New York Post writes: "With the Nets hunting for assets and able to bring back a windfall for Lopez, they could move him at the trade deadline to a desperate contender that feels it is just a star big man away."
Teams that might call Marks between December 15 and the February trade deadline to inquire about Lopez might include the Boston Celtics, Charlotte Hornets, Milwaukee Bucks and Portland Trail Blazers.
Lopez is signed though the 2017-18 season, and over the next two seasons he will earn $43.8 million.
Regarding the possibility of the Nets dealing Lopez, ESPN Insider Kevin Pelton writes: "I'm torn on the idea of trading Lopez. While I think it would be wise to sell high in case of a possible recurrence of foot trouble, this isn't a great time to get value for a center. I would look to trade Bojan Bogdanovic in the last year of his contract if there's any interest."