As Thursday's trade deadline inches closer, it's becoming more apparent that Los Angeles Lakers guard Lou Williams is on the market and is being courted by multiple playoff teams.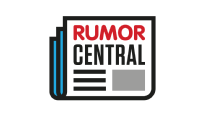 Who are those teams? According to ESPN's Zach Lowe and Ian Begley, it's the Washington Wizards and Utah Jazz.
"Several reports have linked the Wiz to Lou Williams, and Washington has indeed explored trading a protected first-round pick for the king of the 2-for-1," Lowe wrote, but not optimistically. "Williams' game doesn't hold up as well in the playoffs, when referees don't buy his flailing and opponents pick at his defense over and over."
Although there are some serious reservations about the 12-year veteran, it hasn't stopped teams from reaching out to the Lakers to check in on Williams' availability.
"Some members of the Utah Jazz front office have expressed interest recently in Lakers guard Lou Williams," sources told Begley. "Many around the league believe Williams is likely to be dealt before Thursday's trade deadline. Some teams who have talked to the Lakers about Williams believe Los Angeles is seeking a first-round pick in any Williams swap."
Last week, Lakers general manager Mitch Kupchak told the Los Angeles Times that he believes the team will make a deal at the trade deadline.
"We are active, yes. We're active every year," Kupchak said. "Quite frankly, compared to the last three or four years we have a lot of talent on this roster that I think a lot of people have interest in -- varying levels of interest. I would think there's more meaningful discussions this year than there have been the last two or three years."
Williams, 30, is having the best season of his career, with highs in points (18.6 per game) and 3-point field goal percentage (.385).
--Isaac Chipps