The Orlando Magic are ranked 29th in points scored per possession and, to no surprise, Josh Robbins of the Orlando Sentinel reports the team is hoping to land a scorer via trade.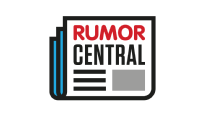 The trade market will heat up Dec. 15, when 125 players from the free-agent class of 2016 become eligible to be dealt. This includes Orlando's D.J. Augustin, Bismack Biyombo, Jeff Green, Arinze Onuaku and Damjan Rudez. There has been some speculation over the past 12 months that Magic center Nikola Vucevic might be made available, and the rumors could surface again since head coach Frank Vogel recently benched Vucevic and moved Biyombo into the starting lineup.
Vucevic, a career 50.7 percent shooter, has made 44.4 percent of his shots this season. His scoring is also down from 18.2 points per game in 2015-16 to 12.5 points per contest through 21 games in 2016-17.
Vucevic is on the books for $11.75 million this season and is owed $12.25 million for 2017-18 and $12.75 million for 2018-19.
In addition to Vucevic, other players who might be shopped by Magic general manager Rob Hennigan to land a scorer include Green, Serge Ibaka and Elfrid Payton. There has been some talk that Hennigan might be on the hot seat, as the Magic are heading to another season without making the playoffs. For that reason, Orlando seems likely to make a deal by the Feb. 23 trade deadline.
-- Nick Silva