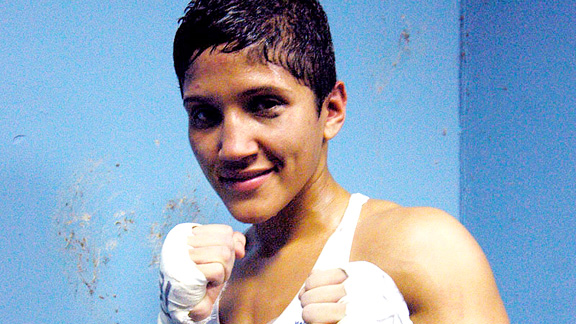 AP PHOTO/Chris Lopez
Will Brooklyn's Cindy Serrano step into the ring against her own sister?
Amanda and Cindy Serrano have signed a promotional deal with Bob Duffy's Ring Promotions and event producer David Schuster's Winner Take All Productions.
"We are thrilled to be promoting the Serranos," Duffy said. "I've watched them mature as fighters over the years and they are completely world class. They are capable of beating anyone in the world within their weight class."
Cindy Serrano, 30, is 17-5-2 with 8 knockouts and holds the WIBA International lightweight belt. Amanda Serrano, 23, is 15-1-1 with 10 knockouts and is the former IBF super featherweight world champion. Both fighters will be campaigning at 130 pounds.
The ladies live in Brooklyn and train out of the International Boxing and Fitness Gym in Ridgewood, Queens.
Both have expressed interest in fighting each other, which would be a first for females in the boxing world. Might this move get them closer to that goal?