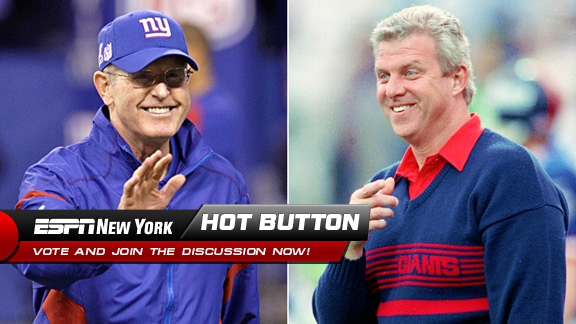 AP Photo
Who is the No. 1 coach in Giants history -- Tom Coughlin or Bill Parcells? Vote here.Now that Tom Coughlin has two rings, people can go from constantly worrying about his job security to now debating whether he is the Giants' greatest coach ever.
The New York Daily News' Gary Myers recently wrote about how Coughlin has closed the gap in the debate of whether he or Bill Parcells is the greatest Giants head coach of them all.
And one of our editors asked Kieran Darcy and myself to take on the debate. Here are our arguments as to why Coughlin or Parcells is the best in franchise history. And you can vote on it at that link as well. Share your argument below as to who is the best coach in Giants history.