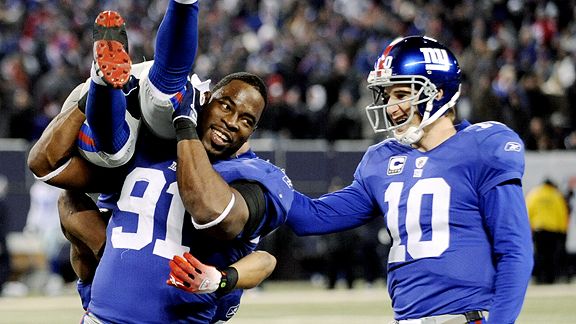 AP Photo/Bill Kostroun
ESPN Insider KC Joyner thinks the Giants should be considered favorites to win the NFC East -- and he gives eight reasons why Big Blue shouldn't be written off as second-place contenders:
The hottest topic in the NFL the past couple of weeks has been Vince Young's comment that the 2011 Philadelphia Eagles are a "Dream Team".

What is lost in all of the hype surrounding that quote is that, as stocked as Philadelphia's roster is, there are multiple reasons to think they might not even be the best team in the NFC East.

That honor could very well belong to the New York Giants.
Click here to read more (note: link is Insider-only) -- and sound off below in the comments section.