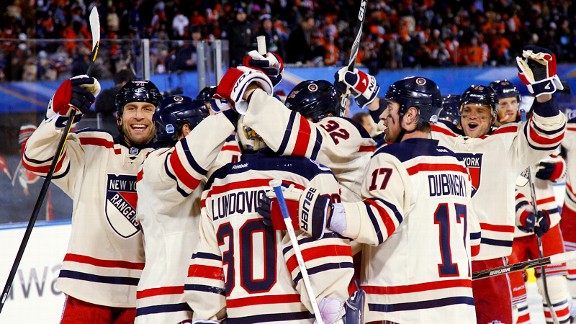 Rob Carr/Getty Images
The Rangers have had plenty of reasons to celebrate so far this season.Hang this report card on the fridge. The New York Rangers are in line for some high marks as they hit the halfway point of their 2011-12 season. Through 41 games, the Blueshirts lead the Eastern Conference standings with a 27-10-4 record and 58 points, one point more than the reigning Stanley Cup champion Boston Bruins.
Here are our first-half grades.
Rangers' first-half report card