Breaking down the Jets, position by position, as we head to training camp:
Position: Secondary.
Projected starters: Darrelle Revis (CB), Antonio Cromartie (CB), LaRon Landry (S), Yeremiah Bell (S).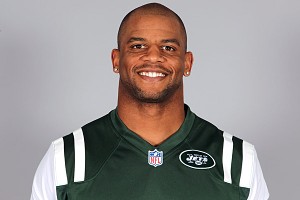 AP Photo
Yeremiah Bell
Projected reserves: Eric Smith (S), Kyle Wilson (CB), Ellis Lankster (CB), Josh Bush (S), Antonio Allen (S), Isaiah Trufant (CB).
New faces: Landry, Bell, Bush and Allen.
Going, going, gone: Jim Leonhard, Brodney Pool, Donald Strickland, Marquice Cole.
Player to watch: Bell was a late arrival, but he will be an integral part of the secondary. Don't be surprised if he winds up logging more snaps than any of the safeties. He's tough, smart, durable and still effective around the line of scrimmage. With the departure of Jim Leonhard, Bell's veteran leadership will be invaluable.
Potential strength: With Revis and Cromartie, the Jets have one of the top cornerback tandems in the league. They're perfect in Rex Ryan's man-to-man scheme. They go three deep at corner if you count Wilson, who figures to play about 50 percent of the snaps -- pretty much the standard number for a nickel back these days. Cornerback play never has been more important in the AFC East, which includes two spread offenses (Patriots and Bills) and a new West Coast attack (Dolphins) that will try to be Green Bay South (sans Aaron Rodgers). If Revis decides to hold out and misses a significant portion of camp, it will provide more reps for the younger players, but that wouldn't be worth the agita of not having your best player around.
Potential weakness: Despite a makeover at safety, the same question persists: Can these guys cover anybody? Bell and Smith graded out poorly last season in pass coverage, and Landry ... well, who knows? He's coming off a mysterious Achilles' tendon injury that likely will limit him in camp. When you play safety for the Jets, you're bound to get picked on because opponents try to avoid Revis and Cromartie and funnel the ball into the middle of the field. The Patriots' Rob Gronkowski, noted dancer, probably is preparing his TD-celebration dance as we speak.
Wild card: If the Jets get the Landry of 2010, they'll have the best secondary ever under Ryan. Landry was a dynamic in-the-box safety with the Redskins -- Mike Shanahan once called him the best defensive player he ever coached -- but injuries started to take their toll. If healthy, he'll help the run defense and give coordinator Mike Pettine an intriguing option for his blitz packages. If Landry's injury woes persist, you'll be seeing a lot of Smith.
What do you think of the Jets' secondary? Let us know; don't be bashful.