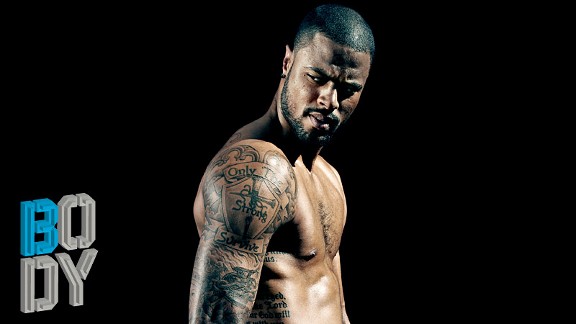 ESPN The Magazine
You've seen Tyson Chandler lock down some of the best centers in the NBA. You've seen him box out some of the league's biggest and baddest. And you've seen him finish around the rim with great efficiency.
But you've probably never seen Chandler like this.
The Knicks' center was one of 27 athletes profiled in ESPN The Magazine's fourth annual Body Issue.
The 240-pounder bears it all for The Mag; he's photographed with nothing but a basketball covering him.
Other athletes to appear in the Body Issue include Rangers center Brad Richards, Patriots tight end Rob Gronkowski and Blue Jays slugger Jose Bautista.
You can also check out The Mag's David Fleming on the importance of an athlete's butt -- yes, you read that right -- here.