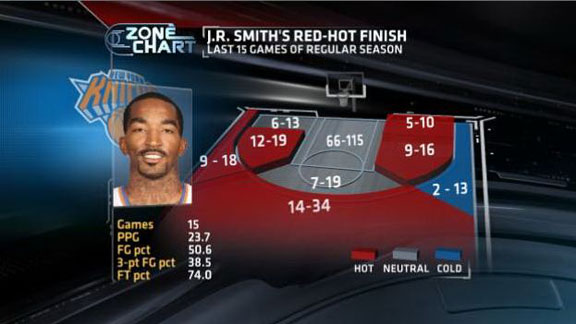 What led to J.R. Smith winning the Sixth Man Award?
Consider the visual above, showing how hot Smith was in the last 15 games of the season, and the following stat:
When Smith shot 50 percent or better from the field this season, the Knicks went 22-3.
They won the last 13 regular-season games in which he made at least half his shots.
Not surprisingly, when Smith was cold, the Knicks didn't win as much. They went 12-11 when he shot below 35 percent from the field.
One other tidbit: Smith was the first player to win the Sixth Man averaging at least 18 points and five rebounds in 20 years. The last was Clifford Robinson in 1992-93.
Notes provided by Micah Adams and Brandon Mendoza.