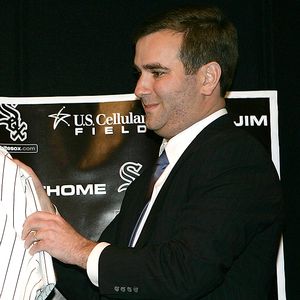 Jonathan Daniel/Getty Images
White Sox assistant GM Rick Hahn
White Sox assistant GM Rick Hahn is scheduled to interview for the Mets GM position next week, ESPNChicago.com's Bruce Levine reports.
Hahn has been tabbed the No. 1 GM prospect by Baseball America. Like principal owner Fred Wilpon, Hahn did his undergraduate work at the University of Michigan.
Read Levine's full report here.