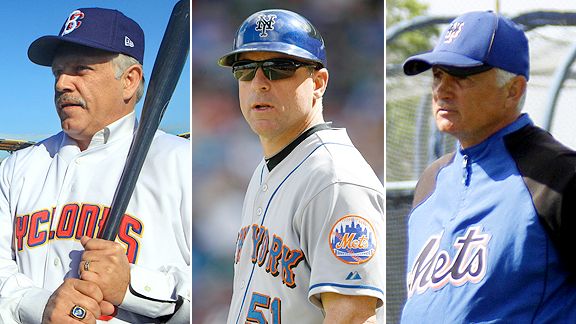 Icon SMI, Getty Images, AP Photo
Wally Backman, Chip Hale and Terry Collins (l to r).
The Mets interviewed Bob Melvin and Dave Jauss on Thursday. Sandy Alderson plans to interview Chip Hale, Wally Backman and Terry Collins this weekend in California. Additionally, Ken Oberkfell is expected to interview next week in the Dominican Republic. Full story here.