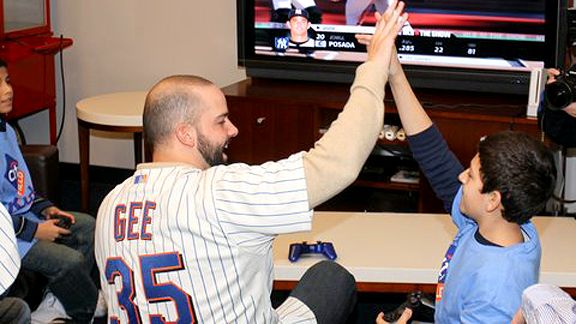 Courtesy of Bruce Adler
Right-hander Dillon Gee, who could be Buffalo-bound to open 2011, plays video games in the Citi Field clubhouse with student. Look closely, and someone is the Yankees' Jorge Posada in the game.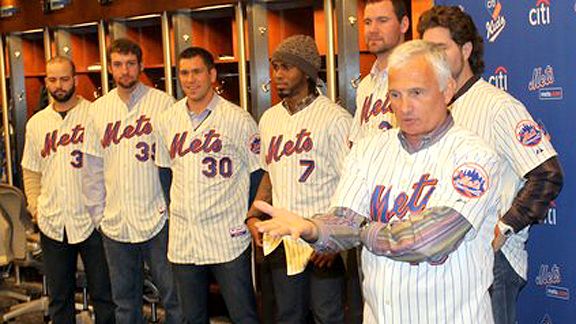 Courtesy of Bruce Adler
As players look on, Terry Collins addresses a group of fifth- and sixth-graders from Sunnyside Community Services of Queens on Wednesday in the home clubhouse at Citi Field.