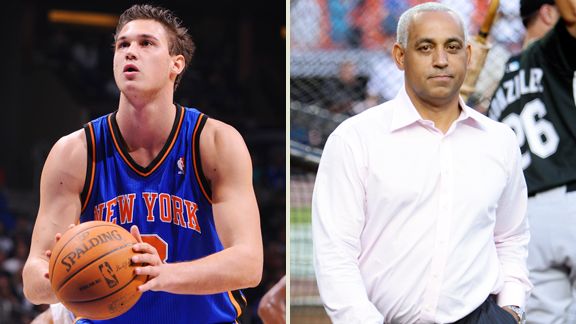 Getty Images, US Presswire
Danilo Gallinari had befriended Omar Minaya and called him after Monday's Knicks-Nuggets trade.
Omar Minaya speaks Italian from his days working in professional baseball in Italy, and he befriended Danilo Gallinari in recent years. So when Gallinari was traded to the Denver Nuggets in the Carmelo Anthony deal, the ex-Knick reached out to the ex-Met GM, according to Newsday's Jim Baumbach.
"For us he's like family," Minaya told Baumbach. "He basically had nobody here, and I built a relationship with him and his mother and father. We had a friendship. Basically, I let his mother know there's someone here for him."
The two even watched the ball drop at Times Square last New Year's Eve.