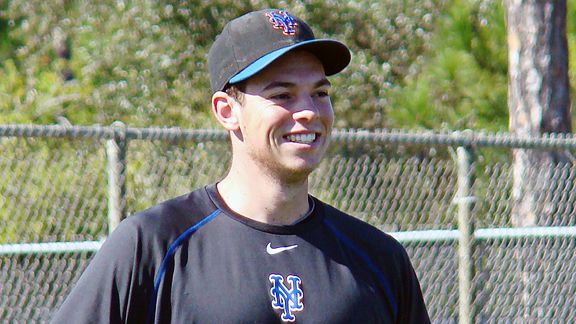 Adam Rubin
Stony Brook, L.I., native Steve Matz is due to return to a mound next weekend.
Left-hander Steve Matz -- the Mets' top pick in the 2009 draft (second round, 72nd overall), out of Ward Melville High School on Long Island -- is nearing a return to the mound.
Matz, who underwent Tommy John surgery last May 18, has been tossing on flat ground in Port St. Lucie. He is due to step on a mound for the first time since the procedure in eight days.
For a full profile of Matz, who has yet to throw a professional pitch in a game, read this report from last month.