Bobby Bonilla, who deferred compensation from his playing days, is due to return to the Mets' payroll today.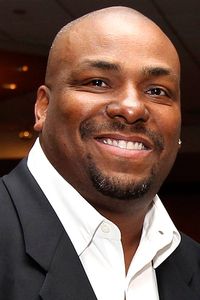 Mike Zarrilli/Getty Images
Bobby Bonilla is back on the Mets' payroll, at $1.19 million annnually for 25 years.
He reportedly is owed annual payments of $1,193,248.20 for 25 years. Bonilla was owed $5.9 million at the time, but the Mets liked deferring the payments with an 8 percent interest rate because they were exceeding that return with their investments with Bernard Madoff.
• Mike Piazza will manage the U.S. team in the July 10 Futures Game for top prospects at Chase Field in Phoenix, two days before the All-Star game. 2010 first-round pick Matt Harvey will be on Piazza's squad. St. Lucie third baseman Jefry Marte will play for the World team, which will be managed by Luis Gonzalez.
• Songwriter Ruth Roberts, who authored "Meet the Mets," passed away on Friday morning at age 84 from lung cancer, the team announced.
• The Mets had a solid June, going 16-11. Yet that only ranked fourth in the division. Three of the top five major league records in June were posted by NL East teams: Atlanta (17-9), Philadelphia (17-10) and Washington (17-10). The Florida Marlins were an MLB-worst 5-23.
• A plugged-in source said that although David Einhorn's purchase of a minority share was not completed by the end of June, as had been intended, no disruptions are expected. The source also refuted a recent magazine report that Einhorn's cost to up his share from 33% to roughly 60% in three to five years is $1. There's a real cost involved. Fred Wilpon and family can block it by returning Einhorn's $200 million and allowing him to retain a sixth of the team.
• Jose Reyes' .385 average in June trailed only Adrian Gonzalez's .404 among major league players.