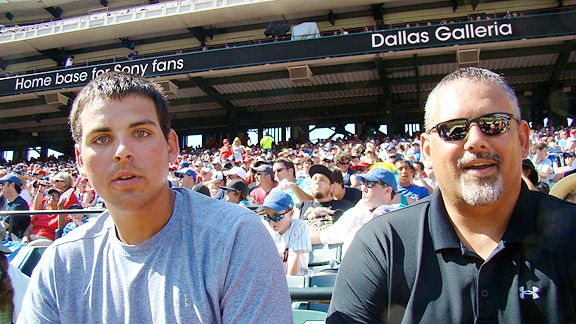 Adam Rubin
Oklahoma prep right-hander Michael Fulmer, the 44th overall pick in the draft, watched a Mets-Rangers game from the second row with father J.P. and the rest of his family last month.
One month after Oklahoma prep right-hander Michael Fulmer tweeted that he had agreed to terms with the Mets, the deal reportedly is official.
Fulmer signed for $937,500, which is $160,000 more the commissioner's office recommends for the 44th overall pick, Baseball America reports.
The Mets have yet to announce the signing of first-round pick Brandon Nimmo, a fellow University of Arkansas signee, although the outfielder is widely expected to eventually reach a deal. The deadline is Aug. 15.