The Mets, like other major league teams, annually have their rookies dress up. This year's Mets theme was cheerleaders. The outfits, purchased by the veterans, even had Mets logos.
The Amazin's used to do the ritual leaving Montreal, so the players had to go through Customs.
Usually, it's rookies only. But poor Josh Thole has now been ordered to dress up three straight Septembers.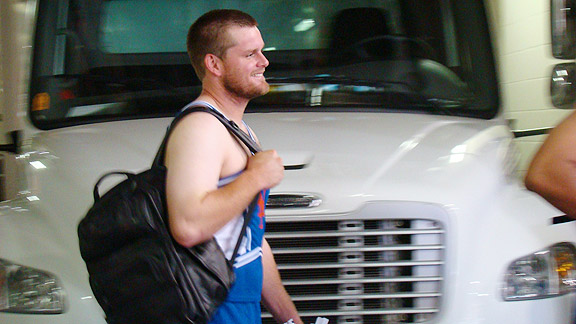 Adam Rubin
Lucas Duda dons a cheerleading costume, although he was worried the outfit would be too snug.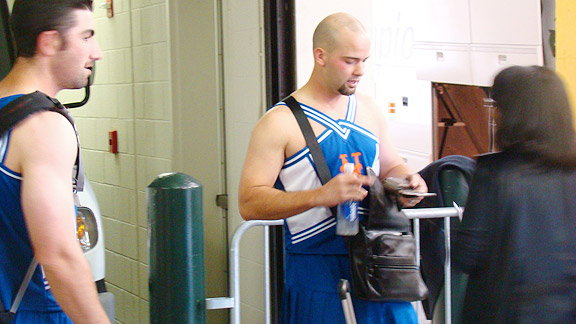 Adam Rubin
Dillon Gee checks in at stadium for flight to St. Louis, with fellow rookie Josh Satin in foreground.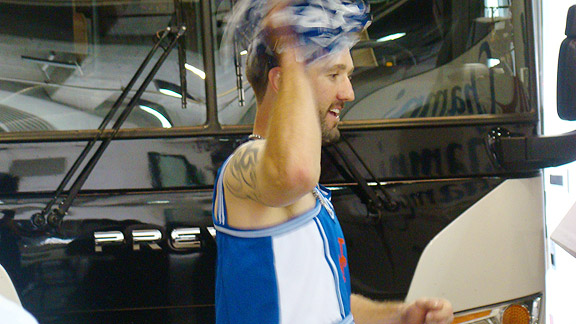 Adam Rubin
Outfielder Jason Pridie shows his spirit.