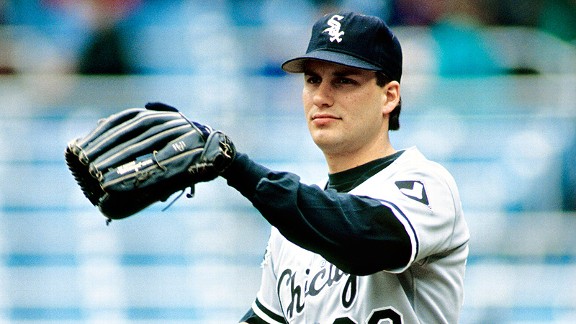 US Presswire
Mets fans know Robin Ventura as a Met, but the new White Sox manager played in the Windy City from 1989-98.
Joe McEwing, who most recently managed the Triple-A affiliate for the Chicago White Sox, will join the major league staff as newly named manager Robin Ventura's third base coach, Doug Padilla reports at ESPNChicago.com.
Writes Padilla:
(McEwing) has spent the last four seasons with the White Sox, managing Triple-A Charlotte this past season. Known as a people person, McEwing also can be stern when he needs to be while still maintaining the respect of those around him. McEwing, though, is mostly known for his infectious energy which earned him the nickname "Super Joe." He played nine seasons in the major leagues, his last a short stint with the Houston Astros in 2006. He also played for the Cardinals, Mets and Royals.