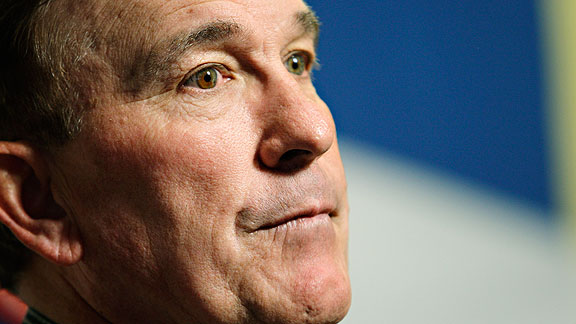 AP Photo/Frank Franklin II
Gary Carter underwent an MRI at Duke University on Tuesday.
Hall of Fame catcher Gary Carter has experienced no growth in cancerous brain tumors, but is suffering from swelling that causes headaches, his daughter wrote in an online family journal.
Carter underwent an MRI on Tuesday and visited with doctors treating him at Duke University, daughter Kimmy Bloemers wrote.
"Thankfully, there is no growth in the tumors, but there is more swelling, which contribute to dad's headaches," Bloemers wrote. "Dad's headache is always on the right side of his head, which is not where the tumors are located. About a week ago, the doctors had considerably decreased his steroid intake. They took him off the original steroid and changed to a new kind to see if his energy, balance, muscle strength and quality of life would improve."