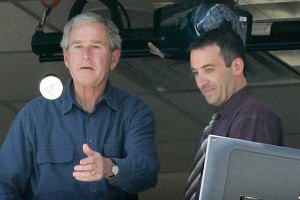 Tony Gutierrez/Associated Press
Former President George W. Bush with Josh Lewin at a Rangers game in April 2009.
Josh Lewin will join Howie Rose in the Mets' radio booth for the 2012 season, the Record's Bob Klapisch reports.
Lewin, a former Texas Rangers broadcaster, succeeds Wayne Hagin, who was not retained.