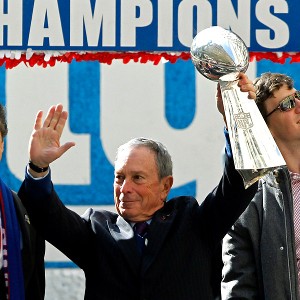 Julio Cortez/Associated Press
Mayor Bloomberg does not intend to buy the Mets.
New York City Mayor Michael Bloomberg said at a press conference Wednesday morning that he is not interested in buying the Mets. According to the New York Observer, the question arose after Councilman Jimmy Oddo suggested the mayor ought to purchase the club.
"With Jimmy Oddo's money?" Bloomberg replied, according to the report. "Look the Mets are fun and I like going, I think Citi Field turned out fine. Why anybody wants to own a sports team, I can't figure out. If you think the business press is tough, and then you get to the political press, the sports press that's just really ... "
The report stated Bloomberg did not complete the thought.
Still, the mayor added: "I like the Wilpons. They are nice people. I've known the family for a while. I wish them -- hopefully they work themselves out of their fiscal problems. I like to go and I like to have a beer, and some popcorn and enjoy."