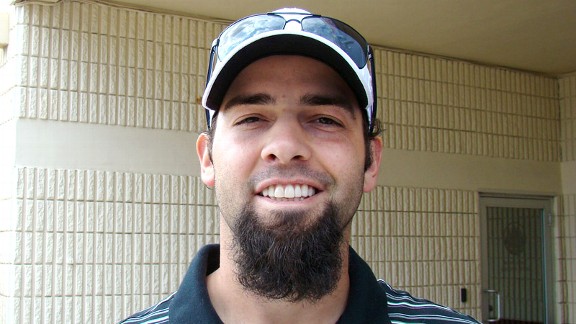 Adam Rubin
Dillon Gee shows off the goatee he has been growing all offseason, which he said was motivated by boredom. The facial feature may not make it into the season, though. "I feel like I've got to throw 98 to pull this off," Gee lightheartedly said.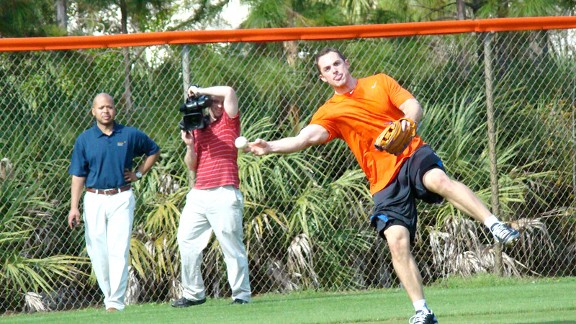 Adam Rubin
David Wright charges for a barehand play while working out on a back field in Port St. Lucie on Wednesday with fellow infielders including Ike Davis and Daniel Murphy.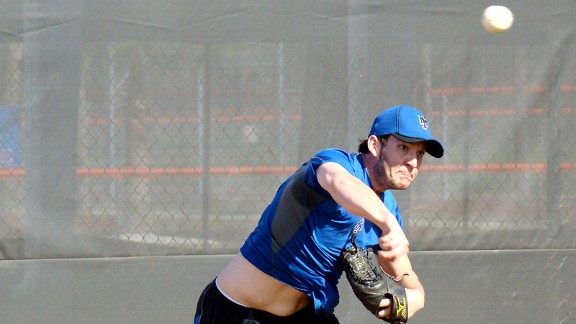 Adam Rubin
Josh Stinson, a candidate for the bullpen who had a solid September with the Mets, throws off a mound at the team's complex. A native of Shreveport, La., Stinson has now relocated to Nashville.