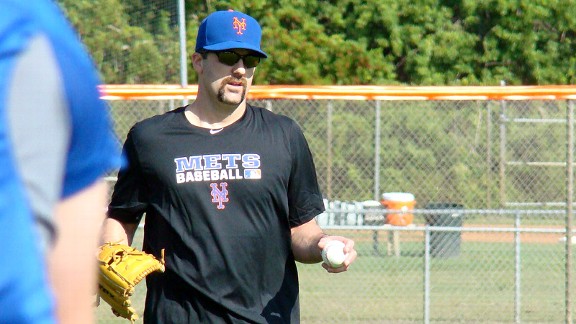 Adam Rubin
Tim Byrdak arrived Friday with a new facial look. "He looks like a moron," one teammate said, which might have been the look the goofy Byrdak was attempting.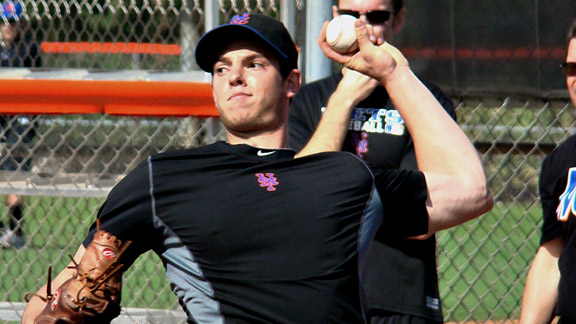 Adam Rubin
Long Island native Steve Matz, the Mets' top pick in 2009, who is nearly two years' removed from Tommy John surgery, throws a bullpen.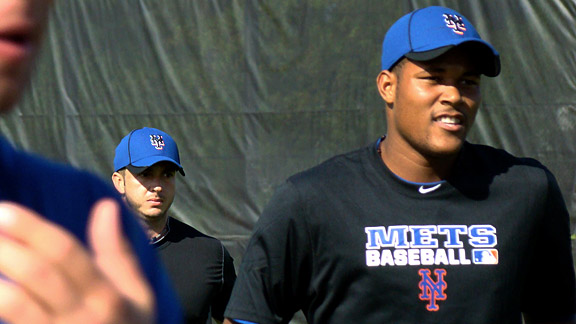 Adam Rubin
Jeurys Familia, one of the Mets' highly regarded pitching prospects, also arrived Friday.