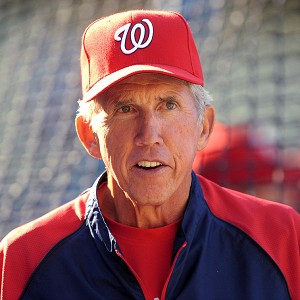 Kirby Lee/Image of Sport/US Presswire
Davey Johnson favorably compared the current Nats to the Mets editions on the brink of a World Series title.
Washington Nationals manager Davey Johnson was asked whether the current Nationals team, with young stars such as Stephen Strasburg, reminds him of the 1983-84 Mets, who were a couple of years away from winning a World Series.
"This club has more potential than that club," Johnson replied Monday at Nationals camp in Viera. "It just has a lot more gifted athletes. The potential I see on this club is pretty damn high. It's going to be my job to see that we play like it."
That's high praise.
The '83 Mets struggled, but in '84 the team won 90 games under Johnson. Darryl Strawberry debuted in '83, while Dwight Gooden broke into the majors the following April.