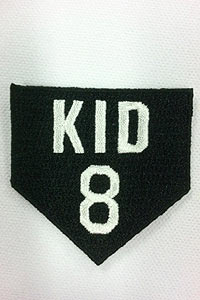 Courtesy of the Mets
Mets principal owner Fred Wilpon presented Sandy Carter, the widow for Hall of Fame catcher Gary Carter, with a No. 8 patch after Friday night's memorial service that the Mets will wear this season.
The patch features a home plate in addition to Carter's No. 8.
The Mets also will wear a 50th anniversary patch during the 2012 season.
Carter died last week after an eight-month battle with brain cancer.