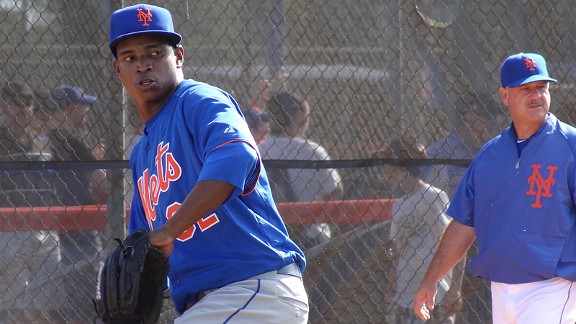 Adam Rubin
Jenrry Mejia, who has been assigned to minor league camp, continues his rehab from May 2011 Tommy John surgery. Mejia threw from in front of the mound Saturday morning, not from the incline. He tossed a formal 30-pitch bullpen session Thursday and remains on target for a May return.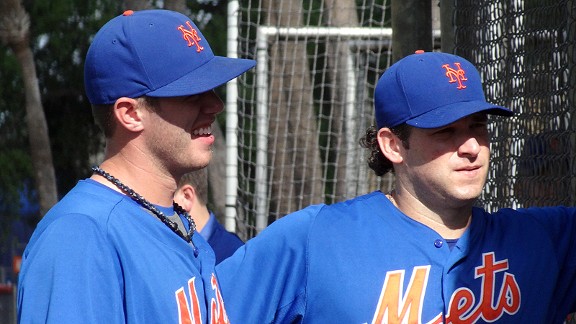 Adam Rubin
Left-hander Darin Gorski (left), who was named the organization's minor league pitcher of the year for 2011 after going 11-3 with a 2.08 ERA at Class A St. Lucie, listens to instructions with right-hander John Church. Church, a 23rd-round pick in 2009, primarily pitched in relief with that Florida State League team last season.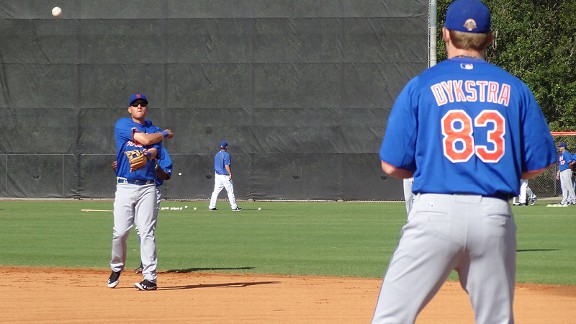 Adam Rubin
Wilmer Flores, working at second base, throws to Allan Dykstra during morning drills. The minor leagues begin their games against other organizations Saturday afternoon.