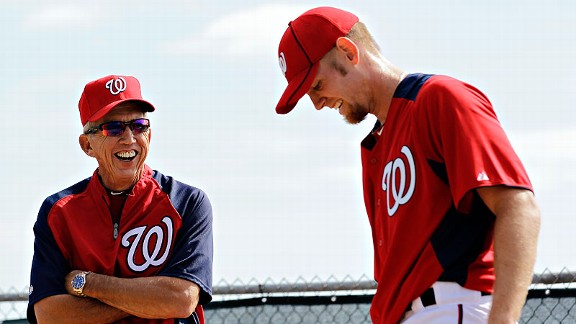 Julio Cortez/Associated Press
Davey Johnson sees similarities between a young Dwight Gooden and Stephen Strasburg.
Stephen Strasburg, who opposes Johan Santana in Wednesday's matinee that completes the Mets' homestand, received some lofty praise from Davey Johnson.
Johnson said Strasburg reminds him of none other than Dwight Gooden.
"He's legit," the '86 Mets manager said.
Read Johnson's full comments, and a preview of Santana-Strasburg, here.