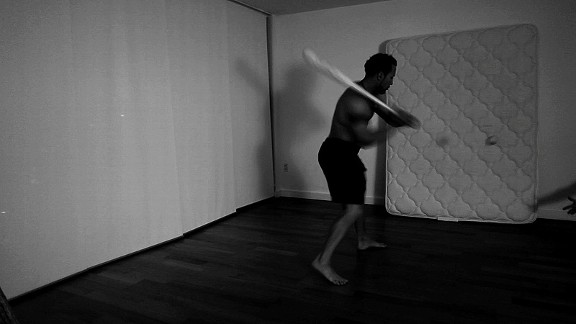 Courtesy of Plan A Films
Andres Torres in a photo from his documentary about confronting ADHD.
Andres Torres' documentary "Gigante" about how he has overcome the challenges of Attention Deficit Hyperactivity Disorder to have a successful baseball career will be screened for the first time at Farkas Auditorium at NYU School of Medicine (550 First Ave.) on May 31 at 7 p.m. The free event is open to the public, but pre-registration is mandatory at yungogigante.eventbrite.com.
The event is co-sponsored by the NYU School of Medicine Adult ADHD Program, whose program director is Lenard A. Adler M.D.
As for the movie's origin, on a conference call to introduce Torres after the trade from the San Francisco Giants in December, the outfielder said: "I got diagnosed in 2002. ... From '07 I started taking medication and I became better. ... After we won the World Series, one of the owners of the San Francisco Giants, he told me about making a movie to inspire kids about my life. I was excited to do it. It's about helping others and how we get better. It's a great project. It's not about me. It's about helping other people. People look at me and all the struggle. ... I've [had] a lot of ups and downs, but it's about making adjustments. Now, I feel pretty good. Like I said, I am who I am. If I can help other people and other kids with this, I'm really excited what I'm doing. I've been a spokesperson about this. It's great for others, too."
Torres added about the medication he still takes: "I really have to take medication because it helps you focus and how to concentrate better. People who have this have to understand that this is a condition that you really have to pay attention, and the medication helps -- definitely helps."