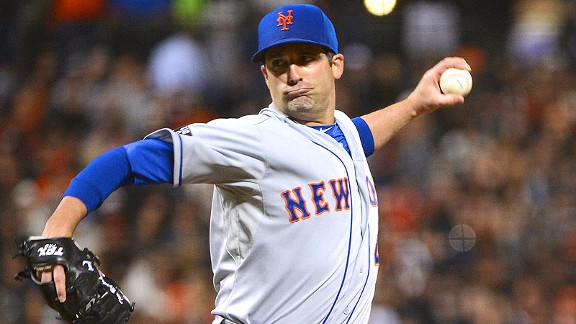 Thearon W. Henderson/Getty Images
Tim Byrdak will undergo surgery to repair a torn anterior capsule.
Tim Byrdak plans to undergo surgery to repair a torn anterior capsule in his left shoulder in the coming days, with at least the outside hope of returning to the majors during the second half of the 2013 season.
Byrdak acknowledged, however, that his career is in jeopardy, given he turns 39 years old this offseason.
"It's been a very emotional two days," Byrdak said. "The hardest part was talking to my two little guys and telling them there's a real good chance that dad might not play big league baseball no more. It was tough, because [of] my age. Hopefully everything works out well and we'll be back in some capacity. Whether or not it's here or somewhere else, we'll go from there."
CAPSULE LOOK
MLB pitchers who have undergone surgery to repair a torn anterior capsule, with date of the procedure.
Byrdak said he would need to have the surgery anyway, in order to play catch with his children without pain. A rehab approach would lead to increasing pain over the years.
The southpaw came to Citi Field on Thursday to consult with Johan Santana and Chris Young, both of whom have undergone the procedure. Young returned to the majors less than 13 months after his May 16, 2011 surgery. Santana took 20 months.
Byrdak originally planned to wait a few weeks, but opted to have the procedure sooner after speaking with Santana and Young, who persuaded him that waiting assuredly would cost him the 2013 season. Mets doctor David Altchek, who performed the other two surgeries, will operate on Byrdak.
The capsule is the set of ligaments that run between the ball and socket, holding them in place. The ligaments nearly completely encircle the shoulder. They span the front, bottom and back of the shoulder, but not the top. Tearing the anterior capsule can result in the ball slipping forward in the shoulder socket during the delivery.
Fewer than 10 major league pitchers have undergone the procedure. A torn anterior capsule is difficult to detect because it is obstructed on many MRIs.
"It's something I can't avoid," Byrdak said about the procedure. "I could try to do the rehab. But my way of life -- I want to play catch with my sons, I want to coach them and throw BP to them and stuff like that. And if I want to do that, I have to have this thing fixed."
Byrdak still leads the majors in relief appearances with 56, despite having been sidelined for nearly two weeks. Terry Collins has taken responsibility for the extreme workload leading to the shoulder tear, but Byrdak said he had no regrets about the frequency of his usage.
Byrdak, who earned $1 million this year, is a free agent after the season.
"I never play this game with any kind of regret," Byrdak said. "I was going to go out there and have as much fun as I can every day I can. I made a statement a long time ago that you never know when this game is going to take the jersey away from you. And that's kind of where I'm at right now.
"To look back, and all the fun things we've done around here and the friends that I have in this clubhouse, I wouldn't regret any single decision -- anything from the past year-and-a-half."