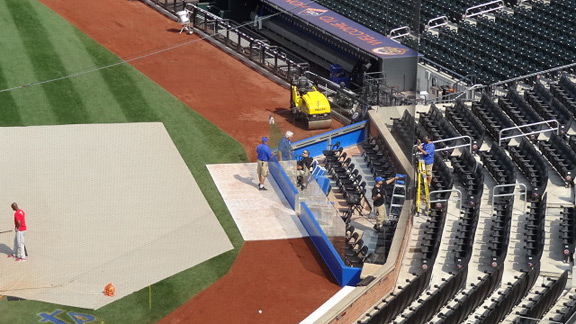 Adam Rubin
A look at the seats added in foul territory by the Mets' dugout. A comparable group of seats has been added on the visitors' dugout side.
Citi Field has some new seats closer to the field during this homestand, which raises the question: Why? After all, Citi Field is going to be relatively empty during the final 10 games in Queens this season.
The reason: It's the expected configuration for next year's All-Star Game -- the place where dignitaries and high rollers will sit. And it is being tested now.
The Mets added seats in a comparable location back at Shea Stadium during the 2006 players.