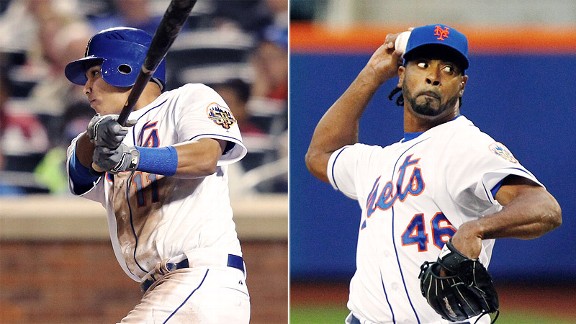 US Presswire
Ruben Tejada and fellow Panama native Manny Acosta will represent their country in World Baseball Classic qualifying in November.
Ruben Tejada's playing time this year will not end Oct. 3. The shortstop plans to return to his native Panama after the Mets complete the regular season in two weeks at Miami. But he again will rev things up for a World Baseball Classic qualifier from Nov. 15-19, in Panama City in his native country.
Fellow Panamian Manny Acosta also will participate.
Tejada said after the WBC qualifying against Brazil, Colombia and Nicaragua, he will return to New York to train with Jose Reyes at a Garden City, Long Island, facility.