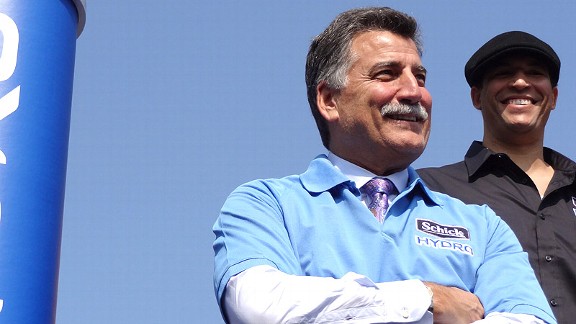 Adam Rubin
Keith Hernandez, pre-shave of his iconic mustache, which he has worn for 25 years. "I feel like I'm in a guillotine," he said.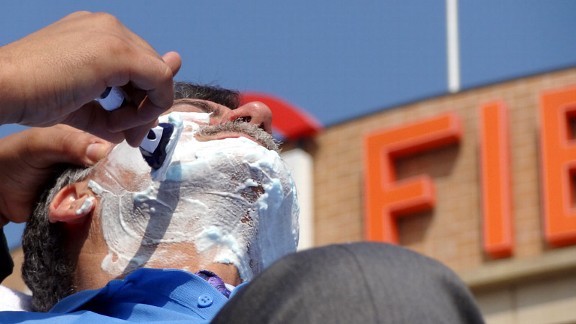 Adam Rubin
Hernandez shave in progress.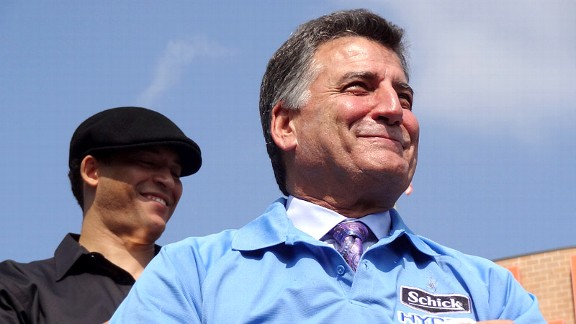 Adam Rubin
Hernandez post-shave. Schick Hydro donated $5,000 to the Jacquelyn Hernandez Adult Day Health Center in Brooklyn, which helps Alzheimer's patients, elderly and the disabled. The center is named for Hernandez's mother.