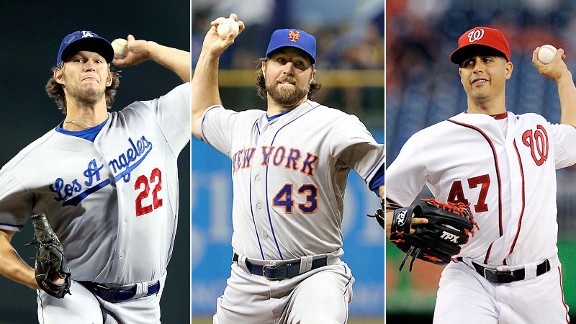 Getty Images/US Presswire
Clayton Kershaw won the NL ERA title, while R.A. Dickey led the league in strikeouts and Gio Gonzalez had a league-high 21 wins.
MIAMI -- Clayton Kershaw limited the San Francisco Giants to one run on three hits in eight innings on Wednesday night to finish the season with a 2.53 ERA, best in the National League. R.A. Dickey will finish second in that category, at 2.73.
Kershaw also posted eight strikeouts, giving him 229 for the season. That fell one shy of Dickey's league-leading 230.
Washington's Gio Gonzalez led the NL with 21 wins.