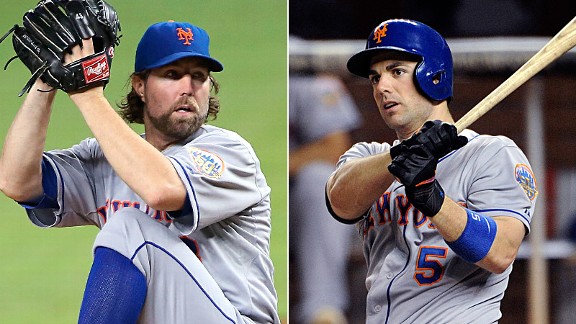 Getty Images
R.A. Dickey and David Wright are currently unsigned beyond 2013.
During a stop with Johan Santana in Coney Island on Tuesday to distribute lunches, chief operating officer Jeff Wilpon expressed confidence David Wright and R.A. Dickey would sign extensions with the Mets.
"It doesn't mean Sandy isn't exploring other things, which is just a backup at this point," Wilpon told reporters. "But he should be doing that. [Media] would be on his case if he wasn't doing that. So he's doing both at the same time. I think we can multitask pretty good with the brains we have in the front office and the amount of people we have working on it."
The Daily News insists Dickey would accept a two-year extension.