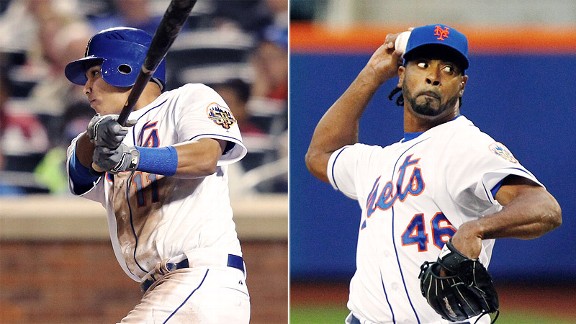 US Presswire
Ruben Tejada and fellow Panama native Manny Acosta will represent their country in World Baseball Classic qualifying beginning Thursday night.
Ruben Tejada and Manny Acosta are due to represent Panama in a four-country qualifying tournament for the World Baseball Classic, beginning on Thursday when the Mets duo plays host in their native country to Brazil at 8 p.m. ET.
After the tournament, Tejada is due to train on Long Island with now-Toronto Blue Jay Jose Reyes.