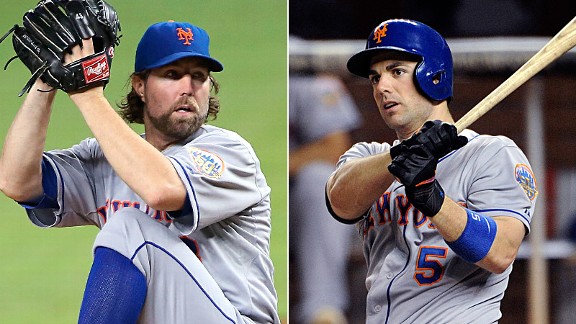 Getty Images
The Mets have made at least a seven-year extension offer to David Wright, while progress with R.A. Dickey has been slower.
The Mets and David Wright have exchanged offers, with the club willing to commit to at least seven years beyond the existing 2013 option. That would keep Wright a Met at least through 2020.
Read the full Wright news story here.
Meanwhile, R.A. Dickey said the pace of his talks with the Mets have been slow, but he remains optimistic. He stated he would not negotiate during the 2013 season. And his strong preference will be to sign an extension this winter -- not test free agency in a year.
Read the full Dickey news story here.