R.A. Dickey said this offseason will not include anything as "dramatic" as last winter's climbing of Mt. Kilimanjaro. Still, the reigning NL Cy Young winner does plan to spend a week in India in January, along with his family.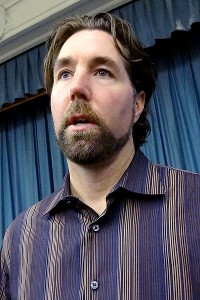 Adam Rubin
R.A. Dickey appeared Tuesday at a charter school in Harlem.
"I am taking my girls to India to work with the organization that I raised money for," Dickey said, referring to the Bombay Teen Challenge, which rescues girls. "We're going to be working in an offsite facility where my girls will be teaching some girls who have been rescued out of that lifestyle -- like how to make friendship bracelets. And I'll be teaching English and also working at a clinic there in the middle of the red-light district."
Dickey's memoir, "Wherever I Wind Up," will be out in an edition adapted for young adults in March. His series of children's books based on the character "Knuckleball Ned" will be out in the fall.
As for a movie based on his memoir, Dickey said: "There's some people trying to buy the option for the book. That's ongoing."
Dickey appeared Tuesday at DREAM Charter School in Harlem, where he distributed books and promoted literacy.
"It's something that I'm really passionate about," Dickey said. "I think having a foundation of the importance of reading and what books can mean to kids is really important. I think it helps in communication. I think it helps in dreaming big. I think it helps in developing imagination. And those are all things that I'm trying to promote."