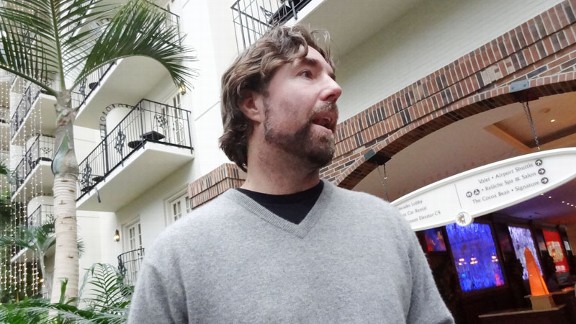 Adam Rubin
R.A. Dickey stopped by the winter meetings in Nashville on Sunday, but only to see the Mets' trainer.NASHVILLE, Tenn. -- Cy Young winner R.A. Dickey beat Mets executives to the winter meetings, driving 15 minutes from his home to the Gaylord Opryland on Sunday afternoon. Dickey quickly quashed curiosity his appearance had any relevance to moving closer to reaching an extension with the ballclub.
Dickey said he came to the expansive hotel to see trainer Ray Ramirez for a follow-up to the abdominal surgery the knuckleballer underwent shortly after the season.
"Just a formality," Dickey said.
Dickey said he probably will stop by again Wednesday -- whether that is to participate in substantive talks with the Mets or "to see some people I just enjoy being around." He will be in New York on Tuesday to tape "The Daily Show" with host Jon Stewart, who happens to be a devout Mets fan.
A week ago, Dickey expressed surprise at the slow pace of negotiations with the Mets, but overall still seemed optimistic an extension agreement could be reached. The knuckleballer already is under the team's control for 2013 for $5 million. Industry sources say he seeks only two additional years with an extension, through the season when he would be 40 years old.
Asked if he was more or less optimistic about remaining with the Mets than a week ago, when he visited a charter school in Harlem to promote literacy, Dickey said: "There's still the same level of 'just don't know.' Just like at the school, I feel about the same. I don't really have a percentage to put on it."
Buster Olney has reported the Mets upped their offer in the past few days.
Team insiders have been reasonably optimistic about Dickey signing an extension with the Mets. Those same insiders have told ESPNNewYork.com it is far more likely the Mets' projected five-man rotation -- Dickey, Johan Santana, Matt Harvey, Jonathon Niese and Dillon Gee -- remains intact than any one of those pitchers getting traded. Still, those sources conceded, the Mets would be willing to part with a starting pitcher if team officials were bowled over in a trade proposal.
Various reports have floated the Toronto Blue Jays, Texas Rangers and Kansas City Royals as potential landing spots for Dickey if he is traded.
"I try not to give it much merit," Dickey said about rumblings. "It could be so many different things -- from posturing to reality to who-knows-what rumors? I don't put a lot of stock in it."
Dickey recalled that the last time the winter meetings took place in Nashville -- back in December 2007 -- he stopped by to visit Minnesota Twins officials. The next morning he was selected in the Rule 5 draft by the Seattle Mariners. And given that event and his circuitous path to the Cy Young, he knows anything is possible.
"You know my career," he said.