NASHVILLE, Tenn. -- Agent Bo McKinnis, who represents R.A. Dickey, said talks with the Mets have been cordial. Still, McKinnis added, the knuckleballer getting traded would not surprise him in the least.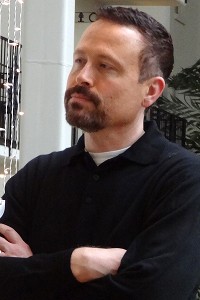 Adam Rubin
Agent Bo McKinnis at the winter meetings Tuesday.
"It's hard to gauge," McKinnis told ESPNNewYork.com about projecting a resolution. "We have enough of a difference of opinion that if R.A. does get traded, I can't say I would be surprised. I'm not saying that's our first choice, but if it happens, I'm not going to be surprised. There will be no hard feelings with it, either. Certainly, if it were to happen, R.A. would like to go to a winning, successful club. But it's just part of the business.
"Sandy and I have had good talks," McKinnis added. "And he's let it be known that they have interest in R.A. being with the Mets long turn. And we've let it be known that R.A. has interest in being with the Mets long term. If there's a difference of opinion on the contract, now that's just something for us to continue to talk about.
"It's kind of been a slow process, but that may be a product of Mr. Wright's deal this past week. I know that had to occupy their time significantly. But there has not been anything confrontational between Sandy and myself. And I feel as though he's been very forthright on their side. And we have on ours."
McKinnis said it's the dollars, not years, on the contract extension that are the stumbling block.
"As we've spoken of number of years, I think we're both in a general area," McKinnis said. "We've talked about various proposals and different structures and there's multiple that I think we both could be happy with. That's definitely not the issue. It would definitely go back to the actual dollars."
Read the full new story here.