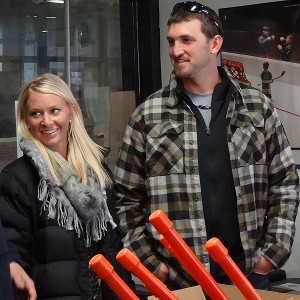 Adam Rubin
Jon Niese will marry Leah Eckman on Saturday.
Jonathon Niese, who had indicated he would undergo a heart procedure this offseason, now is able to avoid the surgery.
Doctors at the Cleveland Clinic told Niese the procedure will not be necessary after all, Sandy Alderson told ESPNNewYork.com.
Niese has experienced a rapid heart rate while pitching each of the last two seasons. Doctors previously had indicated the need to undergo a minor heart procedure known as ablation.
The other good news for Niese: He will be married Saturday in Toledo, Ohio, to fiancée Leah Eckman.