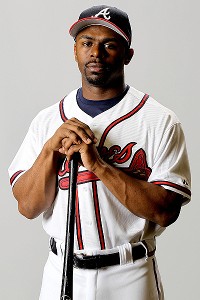 Matthew Stockman/Getty Images
Michael Bourn
How could the Mets pursue Michael Bourn after openly suggesting they are unwilling to forfeit their first-round draft pick?
Apparently by arguing they should not have to forfeit the pick.
The Mets are due to pick 11th in the draft. The top 10 picks are protected and are not forfeited if a team signs a free agent such as Bourn, who had declined a $13.3 million qualifying offer from the Braves.
The thrust of the Mets' argument, first reported by John Harper, is that the Mets' pick at No. 11 ought to be protected because it would have been the 10th pick had the Pirates not been awarded an extra pick in the top 10 for failing to sign their top pick last year.
A source familiar with the topic said "as of now" the Mets' pick at No. 11 remains unprotected.