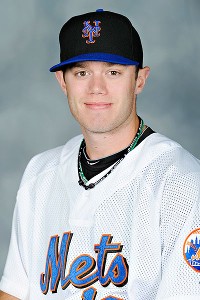 Courtesy of New York Mets
Darin Gorski
Left-handed prospect Darin Gorski will get a serious look as a reliever, Sandy Alderson confirmed Monday.
Gorski is unlikely to make the Opening Day roster. In fact, Robert Carson may be boxed out, too.
Still, the Mets want to see Gorski in that role.
Gorski, 25, has made 74 of his 90 professional appearances as a starting pitcher.
A seventh-round pick in 2009 from Kutztown (Pa.) University, he went 9-8 with a 4.00 ERA in 25 appearances (24 starts) at Double-A Binghamton last season.
Lefty batters hit .219 and righties hit .251 against him in 2012.