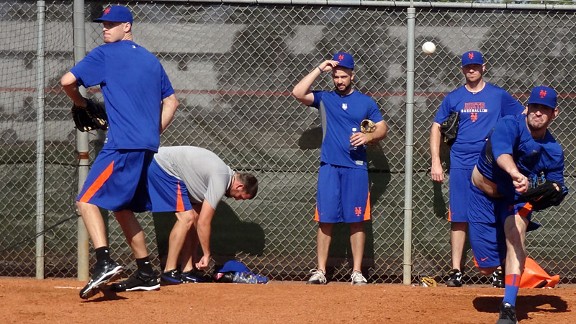 Adam Rubin
Zack Wheeler and Matt Harvey overlapped throwing side-by-side bullpen sessions Friday morning in Port St. Lucie.
Zack Wheeler hopes to learn from Matt Harvey this spring.
"We talked a little bit this offseason," Wheeler said. "I asked him to help me out this spring. He was more than willing to just let me tag along and show me the ropes a little bit, because he was sort of in the same situation last year that I am this year.
"It's baseball," Wheeler continued, outside the minor league clubhouse. "I'm sure it's pretty much the same over there as it is over here. It's all about learning and trying to get better."
Read the full feature story here.