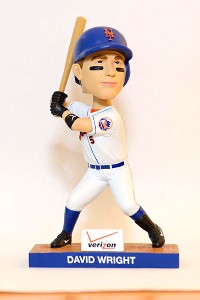 Courtesy of New York Mets
David Wright, the bobblehead
Ron Darling's bobblehead day is in the books. Next up: John Franco on May 25 (Atlanta Braves).
Then comes David Wright on June 30 (Washington Nationals). Here's a sneak peek on the left.
The other bobblehead giveaways are Dwight Gooden on July 21 (Philadelphia Phillies) and Tom Seaver on Aug. 25 (Detroit Tigers).