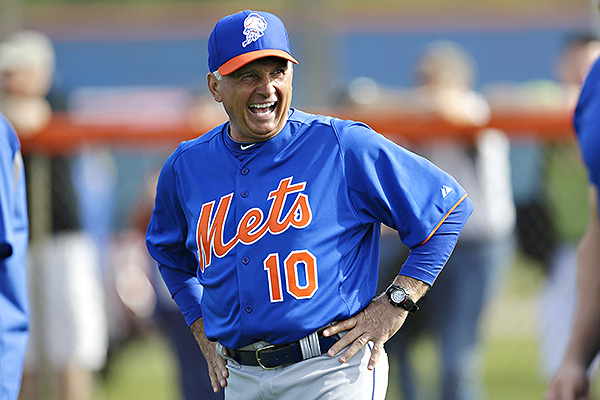 Julio Cortez/Associated Press
Sandy Alderson said there has been no consideration of dumping Terry Collins.ATLANTA -- Terry Collins is not in jeopardy of losing his job anytime soon. That's pretty clear.
But general manager Sandy Alderson came out and said it Friday.
"That's not something that has entered my mind or any mind within the organization," Alderson told the New York Post. "Has it entered the minds of others in the media or what have you? Yes …
"He came into the season without a contract for next year and may not have one for next year through this season, but as I've told him and said before: This isn't just about wins and losses. It's about how we approach the game and fully taking into account what he has to work with.
"We talk from time to time, and the [job status] subject comes up. I'm not trying to avoid the topic. It's status quo. You go through a tough week and people like to immediately jump to conclusions and start discussing a doomsday scenario. A good first week isn't necessarily any more of an indication than a bad fourth week."