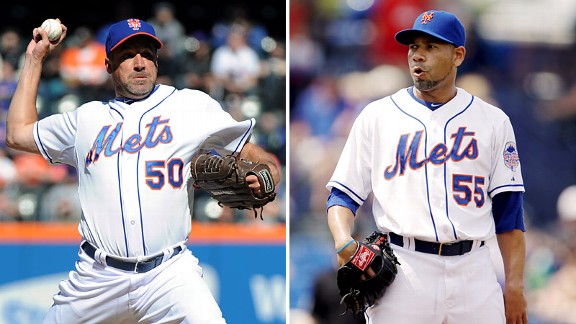 Associated Press
Scott Atchison has been joined by Pedro Feliciano at Double-A Binghamton.NEW YORK -- Left-hander Pedro Feliciano, who has been dealing with a severe case of food poisoning, has joined Double-A Binghamton.
Feliciano last appeared in a game May 3 with Class A St. Lucie.
Feliciano joins Scott Atchison with the B-Mets.
Atchison tossed a 1-2-3 inning Wednesday with Binghamton at Trenton, then had Thursday's Eastern League game rained out. He still needs to pitch for Binghamton back-to-back days. At that point, Terry Collins believed, Atchison may go to Triple-A Las Vegas before being activated from the disabled list.
Atchison has dealt with finger numbness related to elbow inflammation.